We picked Dejan from a number of photographers. From first contact Dejan was very professional and answered all our questions promptly. He met with us before the wedding to get an idea of whats sort of photos we were expecting. Dejan on our wedding day was amazing, he had fully researched where we were getting married and knew where the best photos could be taken. Through out the day he took beautiful natural photos with out us knowing. All our guests loved Dejan by the end of the day!!
We definitely highly recommend Dejan.
– Sara & Primož
Fun, relaxed photographer. Professionalism, helpfulness and patience … and the photos are simply fantastic. Catches moments and processing … and we all look so beautiful on photos … that can only a good photographer can do. We also definitely recommend photobook … 100 % enthusiasm and satisfaction. Photos are next to wedding rings the only memory that stays forever. This memories are definitely in good care if they are taken by Dejan. Certainly one of the most entertaining moments of the wedding day!
Trustworthy wedding photographer, recommended to everyone.
– Tadeja & Anže
Dejan! There is not enough of words to express our gratitude and our excitement about the photos that shows sensuality, love and at the same time joy and positive energy. You caught an incredible amount of unique moments, our laughter and in general plenty of small details that we will remind us for whole our life even about the things that we didn't know that happened during our wedding day. In the end, we may sincerely thanks for your cooperation, professionalism and amount of your heart that you put in the work.
Thanks again for helping to make our special moments last forever!!!
– Doris & Matej
Before our wedding we looked at some portfolios of wedding photographers and yours by far exceeded the quality of others. You really have "the feel" for it, which one can
obviously see in our wedding photos. 🙂
As we have also met other wedding photographers prior to our wedding, we must say that (next to excellent work) we also admire your approach to taking the photographs. We didn't want to be dragged away from our perfect day just to shoot some good photos and you followed all our wishes. You allowed our day to proceed as we've imagined and along the way captured our unforgettable moments. The documentation (in contrast to other photographers' artificial forceful installation) approach was what we wanted all along and were extremely pleased by seeing us and the guests captured naturally and not having to pose.
Thanks again for helping to make our special moments last forever!!!
È un'esperienza molto divertente, che permette alla coppia di sperimentare una complicità del tutto inattesa di fronte all'obbiettivo. Una complicità, che viene maggiormente esaltata da una competenza professionale notevole ed allo stesso tempo da un occhio discreto. Oltre alla piacevolezza del servizio, si rimane oltremodo sorpresi nel vedere il risultato finale. Ottimo direi!
– Ouafaa & Alessandro
It is a fact, we don't all have a talent for being photogenic and prescription for people like that is absolutely, without hesitation, Dejan. Even if we are really not excited about being photographed, he was able to capture those spontaneous moments of us with all important details. With amazing photos that are enchanted with energy of development, we can now reawake the memories with smiles on our faces and warmth in our hearts over and over again.
There's no doubt, he's a real deal 😀
– Simona & Primož
Dejan is a master. He already has a good wedding photographer mileage and I think he would already great wedding organizer. Professional in every aspect. Always at the right place on the right spot. He has an eagle eye with sense of aesthetics. The album, which we have received, is adorable. Hats off!
– Andreja & Rok
When we started to plan the wedding we came over recommendations of our good friend photographer to Dejan. On our first meeting we found that Dejan operates at very high professional level. He has a lot of experience in his field. What we liked most was that we immediately »caught« and our communication was very relaxed. That comes very handy in stressful moments.
During hustle and bustle of adrenaline during wedding day we hardly noticed Dejan until photo shooting where he gave advices and made us instantly feel relaxed and made us to forget about the time. Day after the wedding we already good some photos from preview and then he kept with us in touch and let us know how far he is with his progress. After received the photobook we were super happy that we trusted Dejan to be our wedding photographer. He captured from most specific details to all the atmosphere and special moments. We know that after many years we wil still say »WOW« when watching those photos and will be even more thankful to Dejan that helped to create the memories of our best day.
– Špela & David
Dejan Žagar is an excellent photographer that also at intimate weddings finds motives, that creates memory alive forever. His leading trough photo session relaxes also the ones that usually feels very uncomfortable in front of camera. His product convinced, that for good photos is worth to stand on cold even in the middle of the night … but the biggest surprise comes on the end 😉 Highly recommended!
– Tamara & Mladen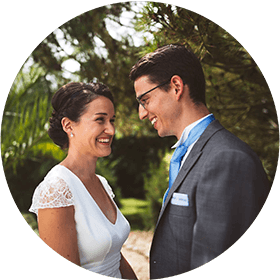 Dejan is a very talented photographer – he has a perfect eye to catch special moments, expressions of people …we wish him all the best for his professional carrier and we are convinced that his picture will satisfy many couples in the future!
– Caroline & Martin
You deserve our praise. We have to admit that our story of your photos looks like a fairytale. Fairytale, that all of us will remember, also on the days when our memory with become not so good and we will have to refresh it. Thanks a lot!
– Magdalena & Blaž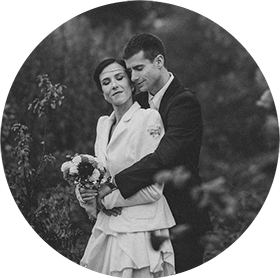 To all future newlyweds I would highly recommend Dejan, since they can be completely without worries that their special day like a wedding will get captured in most high quality and beautiful way. I consider myself as very demanding customer and I was very very pleased by his approach to work and final product. My husband of course agrees with me. 😀
– Eva & Jošt